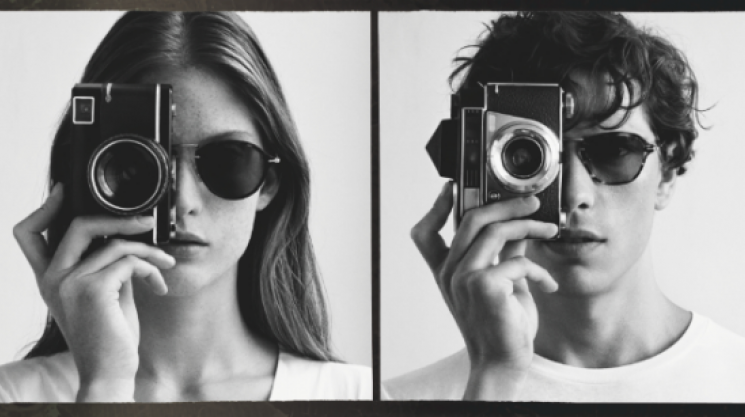 Tue, 05/14/2013 - 11:17 by Natasha Neale
Enter the Persol Reflex Photo Contest and win a trip for two to Venice and a brand new Leica M-E to capture every moment.
Persol adds to their already impressive selection of eyewear with the Reflex Edition, the latest collection of three glasses inspired by classic, vintage cameras. Giuseppe Ratti, founder of the luxury Italian eyewear company began his career as a photographer, and it's easy to see where he saw the two worlds of vintage cameras and Persol glasses meeting: both are timeless, instantly recognizable, and of course, both give its wearer an unmistakeable sense of style. 
To honor this relationship and celebrate the Reflex Collection's release, Persol invites you to take part in the Reflex Edition Photo Contest. Running until June 15th, 2013, the contest asks you to submit your Black & White themed photograph to be judged by Persol's esteemed jury. They'll evaluate based on the craft and aesthetic of your photograph. Winners will receive the Leica M-E Type 220 camera and a trip for two to Venice, where the winning artwork will be exhibited during the Venice Film Festival.
To enter, submit your photos here. Good luck!
Terms:
Contest closes June 15, 2013, 11:59PM (ET)
Prize consists of a trip for two to Venice and will receive the Leica M-E Type 220 Camera. Winning artwork will be exhibited during the Venice Film Festival.
Open to legal residents of the United States and the District of Columbia. Must be 21 years of age or older