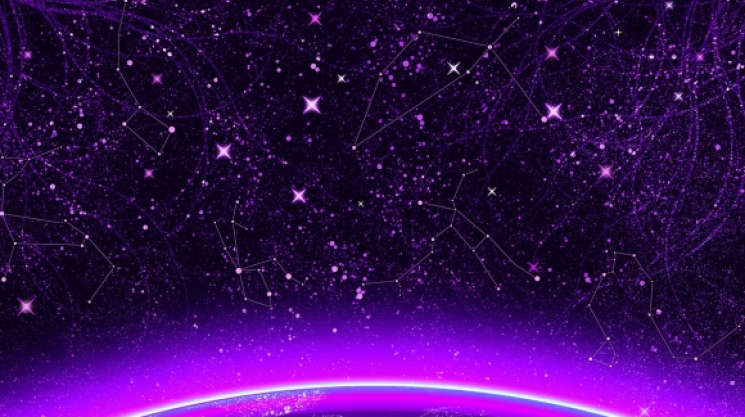 Wed, 02/01/2017 - 11:14 by karyn
Shanda Leer is your favourite tipsy aunt at a wedding. Besides making every pizza personal-sized, her three talents are hosting, toasting and ghosting.
Aquarius
February is a terrible month so my condolences for having your birthday here. At least it's short and mostly forgettable so if you've got a small social circle, you can make it all about you. I'd take the opportunity because if you live most of the year as a house plant, you deserve to get over-watered just once.
Pisces
My ex-husband Jeffrey used to say he was a Pisces because whenever he sees pie, he eats it. I had two responses for him each time he cracked this joke: My horoscopes aren't a fucking joke, Jeffrey; that's a terrible riff on a classic dad joke. But he was never a dad.
Aries
It's getting closer to your birthday which means you're thinking about it more and more often. I've thrown a few get-togethers in my day and I have one hot tip: not as many people as you think are going to show up. I know that's a tough truth to stumble over—mostly because I don't know how to phrase it properly—but it's a truth nonetheless. Oh, get a nice cake, too.
Taurus
Nostalgia is a powerful feeling to encounter especially when you know you wasted your youth. Take this month to look back at all the things you wished you had as a child and then waste some money on acquiring them. It has less of a hangover than taking hard drugs but the escapist high lasts about the same time so really, who's in the black on this one?
Gemini
If you've been feeling pulled into seven different directions, I can shed some light on this—you are. It's because you can't say no and once you're in the fight, you have no self-control. Remember that one good decision doesn't give you licence to make eight bad ones in a row. I'd recommend finding some chill (like my son says) but you can't even find your keys in the morning.
Cancer
Occult energies are following you this month and it's your duty to expel them from your life. Should you need help, I recommend finding three friends who may be looked upon as "oddballs" by traditional society. You'll need a large gathering space so an old firehouse should work best. And there's gonna be some administrative work so get a cute assistant—and give those ghosts hell.
Leo
All good things must come to an end unless you hold on for dear life and run them into the ground. Don't look at yourself as a killer of dreams, or crusher of souls—that's my ex-mother-in-law. No, you're a stubborn goat even if you're characterized by a lion. The next time you have sex, you'll know what I mean.
Virgo
After spending the better part of year indoors, you'll feel the urge to get outside and be social. You can't hide your emptiness anymore and your friends are ready to fill you up. Make room in your belly for beers, snacks, beers and kisses. And if the kisses don't happen, you can get those chocolate ones. Everybody wins!
Libra
Do you remember that time I told you to stop walking under awnings with an umbrella? Well, I still mean that but now in a figurative sense. Actually, I think I did all the time but you're so literal, I can never keep track of what you've messed up and what I haven't messed up. You know what? Forget the whole umbrella metaphor. Just clean up your act. And if you don't have an umbrella, you don't deserve one.
Scorpio
It's the first of the month so if you've already had sex twice, I suggest stopping. For me, sex is like a hamburger. I can definitely have one every now and then but afterward, I always feel a little bloated and worn out. Plus, if you load up on condiments, you've got a whole other mess on your hands. You see where I'm going with this right? Stop calling my son.
Sagittarius
Oh boy, if you thought 2016 was a tough year, you better buckle up. Sure the last two months have been alright—nothing spectacular but no serious fires to put out. That's what you need to watch out for. Fire. That you start by mistake. Because you left your candles burning while you went grocery shopping. I told you 1,300 times to extinguish them but do you listen? It takes less than a second. Half a breath to put out a candle or you can lose half a lifetime of memories. Your call, bud.
Capricorn
I daresay you find yourself feeling rather virtuous just think about the time you sat at home on a Saturday night listening to Simian Mobile Disco to drown out your roommate's screams during sex. This month you should take a chance and call someone for your own sex date. And crying in the shower while you caress your empty body doesn't count.