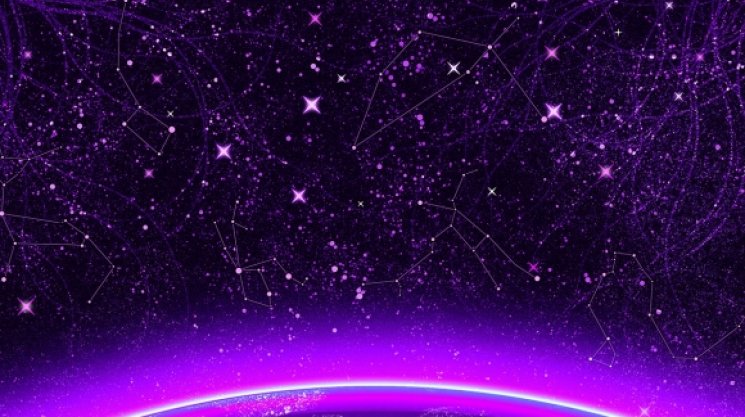 Thu, 12/01/2016 - 09:44 by karyn
Shanda Leer is your favourite tipsy aunt at a wedding. Besides making every pizza personal-sized, her three talents are hosting, toasting and ghosting.
Sagittarius
You might think you're old news but trust and believe that in a year, you'll be everyone's old favourite. They don't call you "old reliable" because you're a Toyota. Sure, your style didn't change but it didn't need to. You're a classic. You're Swiss Chalet. You had a run, you kept your regular crew and now you're watching a couple young pups jack your style (but with new booths). But they'll be back. They always come back. Lucky numbers are 10, 44, 73.
Capricorn
Poor, Capricorn. December babies need the most attention. You deserve it, too! Just a ragtag group of kids trying to make their way through the labyrinth of snowflakes, Jack Frost-looking assholes, and those obnoxious folks who get snarky when you say "holiday season" because somehow that's putting a damper on their nightmarish, tinsel-covered hams. Capricorn, you're the Ricky's All Day Grill of the zodiac—you're friendly, welcoming, and buried under competition. Lucky numbers are 3, 6, 9.
Aquarius
I can sense some heavy thoughts on your mind, my friend. A weight that's bearable yet taxing. It's almost as if there are knots tied in your path at every turn. I suppose, one could compare it to the cramps one feels after a 4am trip to Denny's. Bear that in mind because while your innate objectivity will tell you to eat the entire sampler and main, your logic should prevail and see you save half for the Sunday Comedown. Lucky numbers are Lizzy Caplan's, if you've got em.
Pisces
Ah yes, my little empath! Don't stretch yourself too thin and take on more problems than you can bear. Especially when they're not yours. I know it's tempting to help people but sometimes a touch of the cold shoulder can be more beneficial in the long run. You know how Cora's is now in every province and, while the plating is lovely, the breakfast isn't exactly comfort food? If you can't help, don't force yourself—otherwise you'll waste a lot of good fruit. Lucky numbers are 11, 22, 44.
Aries
Conventional wisdom says you're strong-willed and fiery but you can also be naive at times. That's not a bad thing. If you use it to your advantage, you can bounce back from setbacks faster than most and maybe come out better than you went in. Just look at Cactus Club. I mean, they were just a lil place called Cafe Cucamongas before they accepted a little help. Now, you can get trashed surrounded by fine contemporary design, strict colour schemes and things that are pinko-crusted that otherwise shouldn't (or don't need to) be! Lucky numbers are my dress size.
Taurus
Some of the horoscope hacks of the world will try to boost your ego by reinforcing the idea that you love luxury. I'm not going to do that. I'm going to lay it out for you, card by tarot card. Even though I don't do tarot. You like stability and, if you're not careful, that leads to complacency. Do you want to end up like Boston Pizza? Once a giant among Canadian casual dining chains, soaring to the peak of the mountain only to be brought down by nestling into a cheese-laden dough bowl pedestal? HA! See you on Dragon's Den. Lucky numbers are your parents' phone number.
Gemini
Uh oh. The natural troublemaker who's always in their own head. My advice to you is to relax and go with the flow—which is actually quite easy for you but the reminder helps. I mean, if you got wrapped up in all your cerebral machinations, you'd never have a moment of peace. Have you heard of White Spot? It's a fine establishment, but can you name their speciality? Dips don't count. It's against your nature but try to be good at one thing instead of medium fine at a bunch of different things. And dips don't count. Lucky numbers are for winners.
Cancer
Much like Taurus, you have a need for stability. But when you're feeling extra, that need becomes a neediness. Remember what my ex-husband, Jeffrey, used to say: If you cry on too many shoulders, everyone's shirt gets wet and who's going pay for the dry cleaning. Actually, don't listen to him—he'd piss his pants rather than spend a penny. Stop trying to force your emotional agenda on everyone in your vicinity like Red Robin. So many curves and awkward angles, and faux-retro kitsch photos THAT GAS STATION WASN'T A REAL PLACE. Lucky numbers are somewhere in the back. I'll check on that for you.
Leo
The fire signs can be temperamental but I don't need to explain this to you, Leo. OMG wouldn't it be funny if your name was actually Leo? You're the leader of the pack (or pride?) whether your friends like it or not. You may not have all your shit together but you're persistent, you know how to make an entrance and you're not afraid to get a little extra. Perfect example: The Keg with its iceberg wedge "salad". That is a quarter of a head of lettuce with some grill marks and yet when they bring it to the table, I'm floored. You keep doing you, boo. Lucky numbers are 10, 10, 10 across the board.
Virgo
You're the type of sensitive soul who watched Do The Right Thing hoping it was a TED talk on compassion because you're desperate for direction. You've got to believe in your own moral compass. Stop trying to imitate and start to celebrate who you are. Remember when Milestones tried to keep neck-and-neck with Moxie's? And they ended up being cheap extensions of each other? Until Milestones realized no one wants to go there except for the bellinis? You may laugh at the cocktail but it's keeping the peach and nectarine industry in business during the winter. Lucky numbers are 4oz of Prosecco and 2oz of peach puree.
Libra
There's always someone who has to be the last at the party. Some people might see you clinging to a filmy wine glass, gesticulating wildly about how the Schwarzenegger-DeVito vehicle Twins remains under-appreciated and think, "Man, they love to party." But the host sees someone desperate for human contact and willing to scrape the bottom of the small talk barrel to prolong this pitiable interaction. Speaking of barrels, have you been to the Pickle Barrel in Ontario? Doesn't matter which one, they all offer the same experience. Read between the lines, Libra. Lucky numbers are 65, 21, 2.
Scorpio
Oh, fair Scorpio—you don't realize how good you've got it. While the rest of these signs are caught up in their own wondrous world of "Me," you're on the fast track to success. Why? Because you're resilient and competitive, and refuse to be left behind. There's no FOMO in your life. You're confident in your abilities and remain consistent, much like BC pizza darling, Panago. If they can sell Grapple juice without smirking, you can do anything you set your heart to. Lucky numbers are meaningless to you.