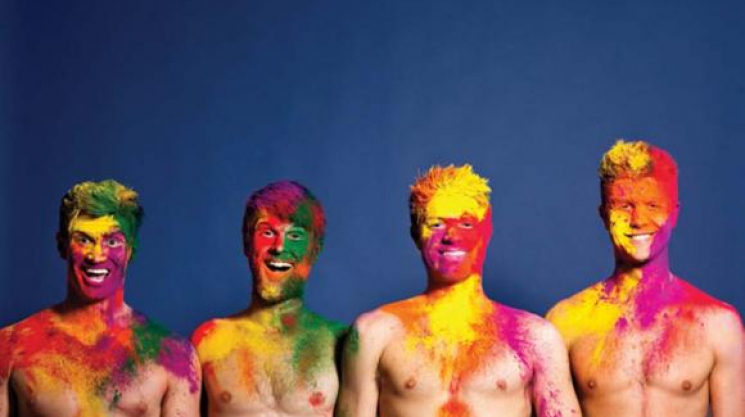 Fri, 04/27/2012 - 10:29 by Douglas Haddow
PAY IT FORWARD
Have you ever experienced this? You're sitting with a friend, listening to them describe an idea, a new project they're working on and you're like..."Shit, That's a great idea. Why the fuck didn't I think of that?"
It seems so simple when you hear it, but until that moment, this little nugget of brilliance had never entered your mind. I'm lucky enough to have a lot of talented friends, so I'm no stranger to these moments. In fact the first time I watched The Buried Life, I had this feeling.
My sister went to school with a couple of the guys and through her I'd been aware of them having some sort of TV show on MTV for a while, but I'd never taken the time to check it out. Then, I had one of those sick days, where you're home alone and watch like five entire seasons of a show all at once while eating an obscene amount of Kraft dinner. I watched Game of Thrones: awesome. Teen Mom: super addictive. Jersey Shore: because I can't help myself. And then I turned to The Buried Life. I was blown away. It was brilliant, and so simple, as the best ideas tend to be.
"What do you want to do before you die?" is at the core of The Buried Life. One hundred wishes, known by many as a 'Bucket List.'
The Buried Life is a story about four regular home grown Canadian dudes, Dave Lingwood, Ben Nemtin, Duncan Penn and Jonnie Penn, on a mission to complete their personal bucket list, and, for every item they accomplish, they help a total stranger do something on his or her own. What has this resulted in so far?
Well, they've had a hit television show on MTV, played basketball at the White House with President Obama, asked out Taylor Swift, helped a father get in touch with his estranged son of 17 years, and now, they have set their sights on getting 'What Do You Want to Do Before You Die?' , the book, on the New York Times bestseller list.
As one quarter of this awesome foursome, Duncan Penn, says: "We wrote our original list in 2006 - #19: Write a Bestseller was one of the first items, and we've been collecting stories and momentos from the road ever since. We've always wanted something tangible to remind people that they can do anything; something they can take with them, a source of inspiration. When we started The Buried Life that's how we felt, we want this book to give that feeling to anyone who reads it."
The format of the book is one of the things that makes it so attention grabbing. A scrapbook, or collage art book, rather than a straightforward story, it is an illustrated collection of peoples' wildest dreams, filled with answers to the question and the book's namesake: 'What do you want to do before you die?' For six years, the guys had accumulated answers from thousands of people around the world. From these, they chose two hundred of the most moving, imaginative, amusing, and thought-provoking things. These choices are brought to life through handmade art of their favorite New York artists.
If getting on the bestseller list is the plan, What Do You Want to Do Before You Die? is off to an encouraging start. Shortly after making their book available for pre-sale orders on Amazon, the book is ranked in the top 10 most motivational books. For all of you wanting to get your copy, What Do You Want to Do Before You Die? hit shelves on March 27. Nice work guys. PHOTOGRAPHY ROB DALY