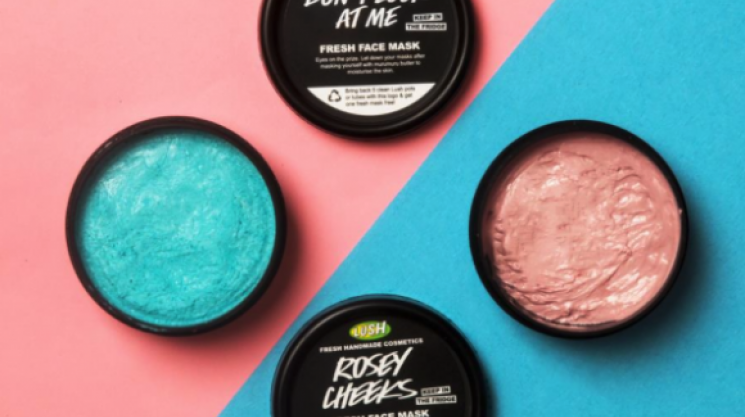 Thu, 09/24/2015 - 11:36 by Natasha Neale
Fall is here and Lush wants to make sure your skin is getting the proper nutrition it deserves with three new face masks that will leave you feeling fresh from cheek to cheek. Full of fruits, natural butters, clays and the world's finest essential oils, these new additions are the first of many more to come in the Lush face mask family. 
We tested out the Rosey Cheeks fresh face mask which is packed with lots of calming ingredients for the skin such as calamine powder, rose clay and rose oil; perfect for soothing your skin as we transition seasons. Up next to try is the Don't Look At Me mask, which the name says it all, unless you want to show off your Smurf selfie. This bright blue mask is rejuvenating and packed with cleansing lemon juice and scrubbing ground rice to brighten the face and body. There's also moisturising murumuru butter in it. Which is totally fun to say. And last but, not least, there's the Cup O' Coffee face mask with exfoliating coffee grounds that leave your skin looking and feeling polished—nothing like a shot of coffee to the face to wake your skin up!
Find these new masks and more at Lush stores and online at lush.ca