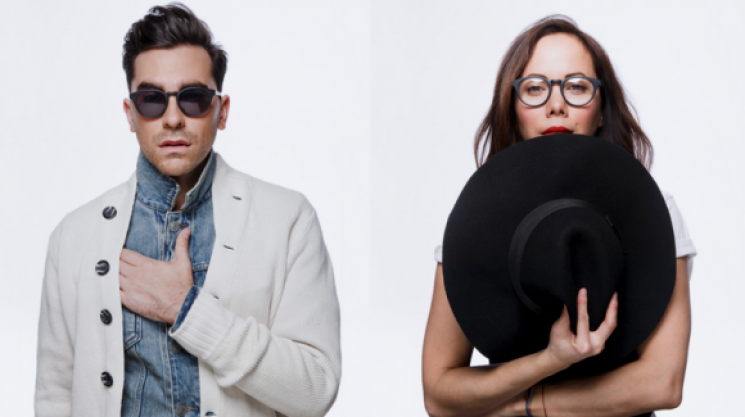 Former MTV Canada personality, Dan Levy, is a well-dressed Canadian style icon. Known especially for his charm and thick-rimmed glasses, Levy—son of actor, Eugene Levy, another man that wear's spectacles well—has launched his own eyewear line, D.L. Eyewear. 
A project that has been in development for over a year, D.L. Eyewear has designed a thoughtfully edited collection of standout, high quality frames that are as fashionable and versatile as they are affordable (at $95 a piece).
Inspired by iconic frames of the past—think late 1950s to the early 70s, James Dean, and Reservoir Dogs—D.L. takes a modern, fashion forward interpretation to their silhouettes offering optical frames and sunglasses for men and women.
We're loving the 'Cluny' sunglasses in either matte black or gray crystal that's a rounded frame, handcrafted with a classic keyhole bridge—"a clean contemporary take on a mid century standby." And we think the 'Birch' cat eye frames in a deep amber tortoise are perfect for spending a day on the beach.
D.L Eyewear is available at Jonathan + Olivia and The Narhwal in Toronto, Roden Gray in Vancouver, and online at dleyewear.com