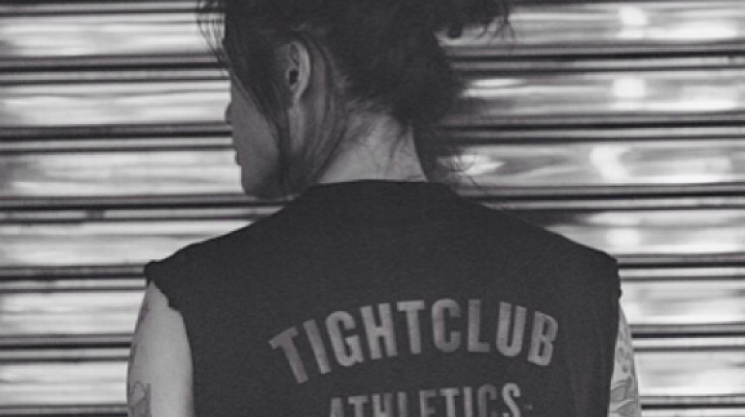 We have never wanted to join a fitness club so much until seeing this collaboration. Making 'tight' a lifestyle, Lululemon Lab—Lululemon's hub for technical innovation rooted in collaborative creativity and functional fashion; a retail and design space in one, creating limited edition designs in Vancouver—has teamed up with Tight Club Athletics.
The Tight Club is founded and lead by Keighty Gallagher who hates running and loves beer. But she's an athlete, a personal trainer, and a big thinker. Keighty promises her "Tight Clubbers"—who by the way, all seem to be creative professionals—fashion stylists, graphic designers, filmmakers, musicians and alike—to change the way they feel about fitness. Tight Club is a lifestyle for individuals who value active bodies, creative minds and balanced lives. In Keighty's words, "You don't have to be a jock to be tight!"
Sharing the same values of Tight Club as a lifestyle, Lululemon Lab's goal was to create technical gear that could double as lifestyle clothing—"for those looking to get tight with Keighty, and then go hang with friends." Check out the video below featuring the collection. We can't wait to sign up and get 'tight!'
The Lululemon Lab x Tight Club Capsule Collection is available exclusively at the Lululemon Lab at 511 West Broadway, Vancouver.