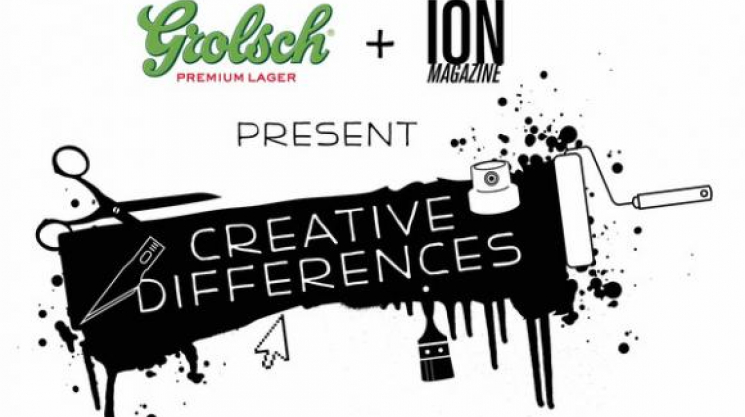 Wed, 08/12/2015 - 09:45 by Natasha Neale
'CREATIVE DIFFERENCES Presented by Grolsch + ION Magazine' is a series of interactive art competitions where teams of artists compete against each other for 2 hours of live painting on large canvases. The guests determine the winner of the competition, and the prize is $1000 in cold-hard-cash. Creative Differences started in 2014, with parties in both Vancouver and Toronto. The series has featured some of the most talented artists in both cities and now we're back in Vancouver for the much anticipated CREATIVE DIFFERENCES #4. 
Join us tomorrow night, Thursday, August 13th, for art, music, beer, and good times! All you need to do is RSVP, we take care of the rest!
CREATIVE DIFFERENCES #4
Presented by Grolsch + ION Magazine
Thursday, August 13th, 9:00PM-11:30PM
Live painting competition 9:30PM-11:30PM
The Emerald | 555 Gore Street, Vancouver
DJ: Trevor Risk
RSVP TO GET ON THE LIST
rsvp@ionmagazine.ca