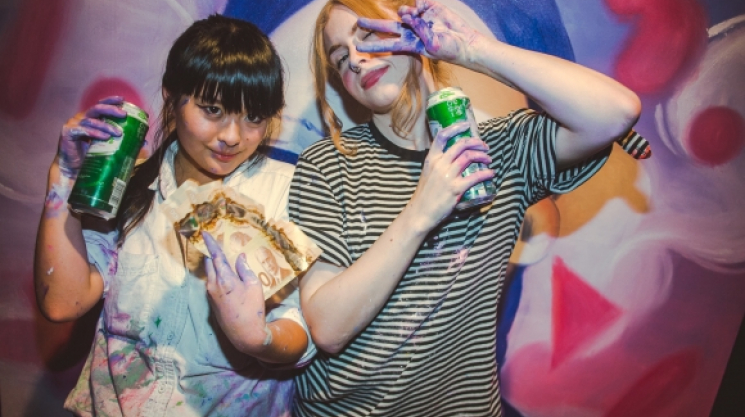 Thu, 10/08/2015 - 17:43 by Natasha Neale
The fifth edition of interactive art series, CREATIVE DIFFERENCES Presented by Grolsch and ION happened in Vancouver on October 1st at The Hindenburg, and there was some tough competition in this round. Five art teams had two hours to complete a mural with the theme of fear, phobias, and horror. 
Congratulations to team Hot Art Wet City with artists Hayley Dawn Muir and Jane Cheng who took home the prize of $1000 in cold-hard-cash. 
Art. Beer. Music. Goodtimes.
View the photo album here.