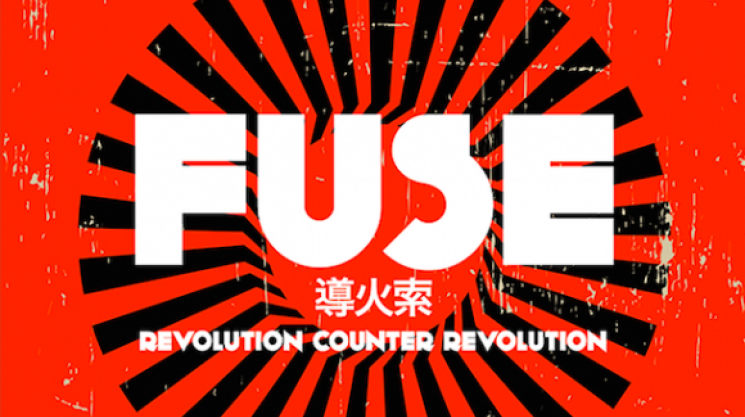 Tonight the Vancouver Art Gallery transforms into THE place for art, music and live performance in the city with FUSE: The Forbidden City.
Art and culture of the past and present collide in unexpected ways on this night of performance inspired, in part, by the Forbidden City. Guest curated by internationally acclaimed video artist Paul Wong and produced by MediaLab, it will be an unforgettable night of counter revolutionaries riffing and mashing new party ideas with old traditions.
Four floors of the exhibition space will be transformed with radical idealism and injected with iconic revolutionary figures, including: 
•Madam Mao – Enacted by Cara Sui, this tragic heroine/villain, wife of the Chairman, architect of the Cultural Revolution and leader of the Gang of Four, will engage the public and critique on art and culture.
•Red Guard Ballerina – Taking cues from the ballet created during the Cultural Revolution in China (1966-1976), Carolyn Chan will strike heroic poses and pirouettes in her military gear.
•The Monkey King – Dancer Michael Kong will be the mythical trickster depicted in Chinese folklore Journey to the West. He will pose, perch, hide, observe, intermingle, peek and bounce around in his new kingdom, the Gallery.
•Emily Carr's Psychic – This fictional figure, brought to life by Cindy Mochizuki, will read visitors' fortunes in a seemingly private setting that is made public via live audio/video feed.
Since its inception in July 2005, thousands of FUSE–goers have converged at the Gallery for this unique adult event. Live performances in the Gallery spaces, DJs, eclectic Gallery tours and unexpected surprises have made FUSE Vancouver's favourite see–and–be–seen event.
FUSE at the Vancouver Art Gallery, Friday Novemeber 14, 2014, 8pm-1am