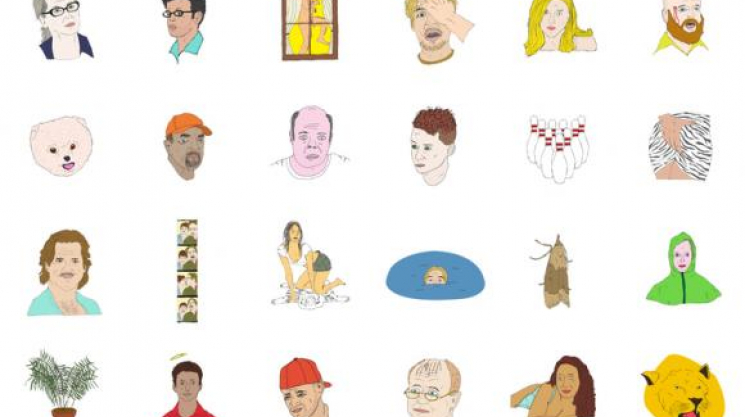 Do you like art? Do you like games? Well, then you might just want to make your way down to thisopenspace tonight for "Portraits of Brief Encounters," a one night immersive gallery-game. Fifteen visual artists—curated by Elliat Albrecht—have created original work based on stories written by Cole Nowicki, and with these stories, you try to match them up to the art in the show—an interactive game concept developed by Yashar Nijati, Founder and Creative Director of thisopenspace. It's part art show, part game, and invites the audience to play along.
Here's how it works:
You're going to receive a story book with fifteen short tales of run-ins, pass-by's, overhears and introspections with Vancouverites and beyond. Read these stories carefully. As you amble around the room, match them to the visual interpretations on the walls. You can talk, team-up, hypothesize, cheat and connive your way into winning. Write your answers on the back of the book and hand it in for grading.
Your prize? Well, there are a few.
Each correct answer gets you $5 off a piece of original artwork at the show. All portraits are priced at $250 or below (all proceeds to the artists). Yup, that means you can earn up to $75 off in this game. There's also book up for grabs. The grand prize 'Portraits of Brief Encounters' book is signed by all artists and includes 15 prints with accompanying stories. Just for playing the game, you get one ballot in the grand prize draw. Every 5, 10, and 15 correct guesses earns you another ballot. There's also bragging rights up for grabs and a few surprises in store.
Five dollars gets you into the game with a story book, a raffle into the grand prize, and even a souvenir bookmark.
Intrigued? Check out a preview of a few of the portraits you can expect to see tonight here. 
Portraits of Brief Encounters, Wednesday November 12, 6pm-11pm
thisopenspace, 434 Columbia Street, Vancouver