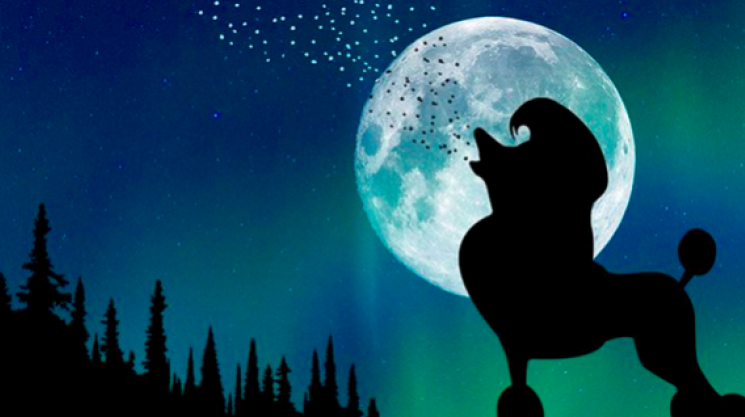 Fri, 06/28/2013 - 00:32 by Natasha Neale
Quoting our Music Editor, Trevor Risk, Festival de Musique Émergente (Emerging Music Festival) is "a quaint but powerful matching of emerging artists and savvy veteran acts." Back with its 11th edition, FME, held at the end of summer between August 29th and September 1st, is a festival in Rouyn-Noranda, Quebec, that you don't want to miss (read our re-cap of FME 2012 here).You can find below a first glimpse at what's in store and the initial names confirmed for this year's lineup.
FME announces Blonde Redhead as one of its 2013's headliners. Bringing their unique blend of soft and violent music carried by the voice of Kazu Makino, the Japanese/Italian/American noise-pop trio will please many fans with this rare Canadian appearance.
Another heavyweight of the international indie scene joining the festival is The Besnard Lakes, who were recently nominated for the Polaris Prize's long list with their critically acclaimed 2013 album "Until In Excess, Imperceptible UFO." Pawa Up First is another addition to the 2013 roster who just released a long-awaited album called "Missing Time."
This year's edition will also feature the traditional Metal night with a lineup that includes the legendary Voïvod, whose FME performance will be one of only two shows the band is performing this year. They will be joined by some of their death metal friends from the U.S.—Origin and DyingFetus. Esmerine, signed to Constellation Records, will be there to please the fans of post-rockers Godspeed You! Black Emperor, a headliner of the 2012 festival and a band with whom Esmerine shares some musicians.
And in the true meaning of the Emerging Music Festival, FME welcomes many newcomers to its stage as well. The Montreal-based Suuns will give us a taste of their futuristic imagery, while Groenland will charm us all with their inviting, folk-inspired musical landscapes.
On another note, all you stoner rock enthusiasts will be pleased to get another chance to catch GrosMené, while Mononc'Serge fans will catch a special acoustic version of his repertoire. Two additions that will introduce the public to brand new material while heating up FME's venues with their energetic punk rock are Cargo Culte (with members of Gatineau, Plaster and Beast) and Mardi Noir (including members of Psycho Riders, Le Nombre and Caféine). For all you headbangers, the Montreal trio UBT (formerly known as Uncle Bad Touch) will be gracing FME stage with their presence and performing music from their latest album. All the faithful FME festival-goers will also be certain to enjoy the return of such locals as Cryptik Howling with their brand new album in tow at Metal night, and the old-school punks Dayglo Abortion on a unique late evening show.
FME will, as usual, be bringing oversea visitors like the pop orchestra Mermonte (FR), the melancholic Florian Mona (FR) and the hip hoppers Chill Bump (FR) and Fordamage (BE), among others. The refreshingly sweet pop of Karim Ouellet will certainly be a crowd pleaser along with the electro-french-pop of Le Couleur. Grenadine, who visited the festival in 2011, will again take part in this year's edition. The electro artist Foxtrott will perform his hooky beats on the outdoor stage and you'll be able to see Klô Pelgag solo on the piano alongside her soft poetry after a year of touring in Europe and China.
Finally Dead Obies, winner of the FME prize at the 2013 "Francouvertes," will also be on this year's roster along with Travelling Headcase, the winner of FME's prize at "FRIMAT" 2012.
The full programming for the FME's 11th edition will be unveiled on Tuesday, July 16th and a pre-sale of festival passes will go on sale the following day. Stay tuned to FME updates at fmeat.org