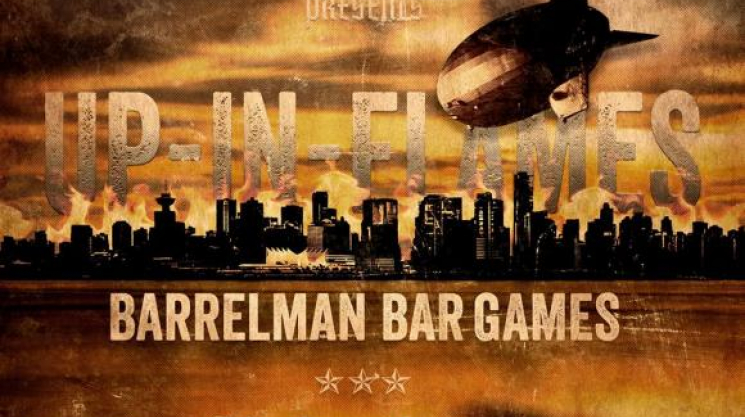 Tue, 06/30/2015 - 12:35 by Natasha Neale
The Hindenburg in association with Jameson Irish Whiskey and Kronenbourg 1664 invite you to the Barrelman Bar Games!
On July 1st Vancouver's greatest bar ladies and gents will compete for awesome prizes and, of course, bragging rights as the 2015 Jameson Barrelman Bar Champion. Come and watch the fun!
Participating teams will compete in a series of rigorous bar related challenges, such as: ice bucket relay, citrus juicing, fridge restocking, cocktail making, and more alcohol related good times! Oh, and did we mention this all happens while running through an obstacle course of tires? Yeah, not your typical mixologist competition.
Here is a current list of all teams that will be competing:
1. The Diamond
2. Five Point
3. Stateside Craft
4. Cannibal Café
5. Emerald
6. Cinema Public House
7. Clough Club
8. Cascade
9. Donnelly Team
Have a team that wants to compete? Email Rachel@Narrowlounge.ca
Throughout this rad event there will be prizes, loads of Jameson Irish Whiskey & Kronenburg 1664, food, treats, including a slushee machine and cotton candy, tunes by DJ Antonia Jane, and photos by Victoria Black of Lindsay's Diet. You couldn't ask for a better way to spend your Canada Day!
Everyone is welcome. Come cheer on your favourite team or just come for the music, dancing, food, drinks and fun! 
Barrelman Bar Games, 22 Blood Alley, Wednesday July 1st, 1pm-late