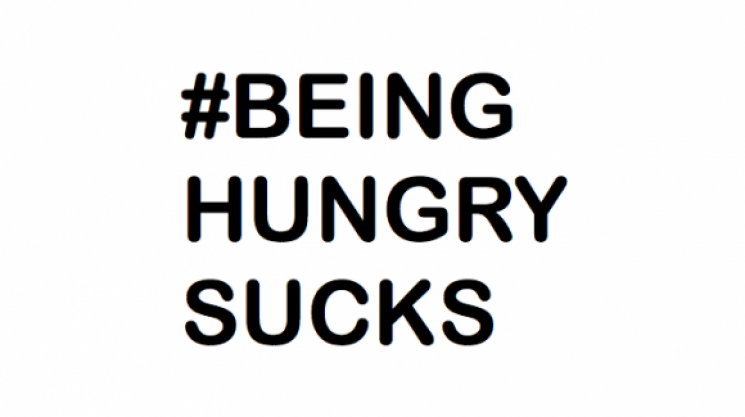 Fri, 12/05/2014 - 12:20 by Natasha Neale
It's simple—we are going hungry so those less fortunate don't have to. The team at ION Magazine, Publisher Vanessa Leigh, Fashion Editor Deanna Palkowski, and Online Content Editor Natasha Neale are engaging in a 24-hour famine to promote awareness and raise funds for food security in the downtown east side (DTES) of Vancouver. 
On December 19th, ION and everyone else taking part in this charitable initiative will report to Save On Meats for a full night (6pm-6am) of speakers and workshops, learning first hand from people that have been helped by A Better Life Foundation, either with meals or education and job placement. A Better Life Foundation feeds as many of the marginalized families, youth, kids and street people as they can in Vancouver with their mission to relieve hunger and facilitate employment opportunities to those who live in the DTES. 
Help us feed as many people as we can so that we can help put an end to hunger in this city. You can help by either donating here and/or spreading the word by using #beinghungrysucks.
YOUR DONATIONS BENEFIT:
- Currently training 360 women a year on food security and provision. Expanding to 720 with your help.
- Add provision of 100 meals a day 4 times a week all year to Downtown Eastside Women's Centre "Beauty Nights" Program.
- Supplement meals and fund food programing for East Vancouver youth in partnership with Growing Chefs, Breakfast Clubs of Canada and others.
- Addition of meal program to Rainer Women's Hotel, 40 meals a day for the entire year.
- Supplementing current meal program of 717 meals a day to 8 Single Room Occupancy Hotels in the DTES.
- 200 breakfasts a week to kids and their families at Strathcona Elementary School.
- Provide emergency food for organisations working in the DTES.
- Adding jobs and training to current programs for those who face traditional "barriers" to employment.