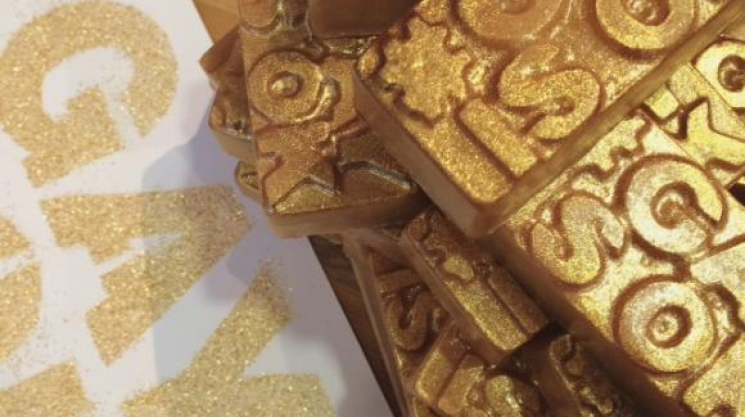 Wed, 06/24/2015 - 11:13 by Natasha Neale
What if your love was illegal? That's the question Lush is asking as they kick off their global #GayIsOk campaign. Starting tomorrow to July 4th, Lush will be selling a special gold soap scented with their signature Love fragrance to help raise funds to support grassroots LGBTQ equality groups all over the world. Customers are encouraged to post a selfie with the fundraising Love Soap telling the world why they think #GayIsOk. 
Believing that love should not be a crime for anyone, Lush continues to fight for global equality. In 2013 and 2014, Lush launched the Sign of Love campaign to raise awareness for global gay rights. #GayIsOk is the next step in their commitment towards equality. Here are some heart-wrenching facts we learned:
- In 76 countries, it's a crime to be gay. In 10 it can cost you your life
- There is no country in the world where non-heterosexuals (lesbians, gays, bisexuals, trans people, queers, and other sexual identities) have full equality
- 2.8 billion people live in countries where living openly means sacrificing your family, freedom, safety or dignity. 
About 100 of Lush shops around the world are unable to participate in this campaign due to anti-gay legislation in those countries. The #GayIsOk campaign aims to raise $485,000 CAD through proceeds of the soap sales and LGBTQ groups will be encouraged to apply for a grant through All Out.
Lush's #GayIsOK campaign will run in 825 Lush shops and online from June 25 - July 4. Show your support by using the hashtag #GayIsOk and purchasing a bar of Love Soap ($5.95 for 120g bar) online or at your local Lush shop.