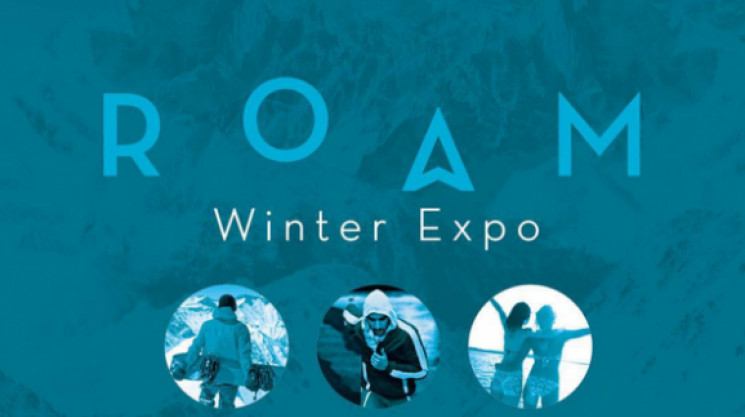 Fri, 10/16/2015 - 13:43 by Natasha Neale
From the team that brought you KNOWSHOW, Canada's premiere lifestyle tradeshow for business-to-business, comes ROAM Winter Expo, an annual consumer trade exhibition launching in Vancouver this weekend, October 17th and 18th.
The first of its kind in Vancouver, ROAM will bring together exhibitors from premiere tourist destinations, experiential tour companies, snow sport outfitters, health and fitness experts and more under "The Sails" at the world class Vancouver Convention Centre to help inspire people to enjoy winter activities and adventures.
ROAM will feature three unique marketplaces for you to interact with: Winter Adventure, Travel, Fitness and Lifestyle. By combining these three elements, ROAM will bring a unique consumer experience to those looking for enlivening ways to spend the low sun months. You'll be able to shop the trends in winter gear, explore exciting travel destinations and connect with industry professionals to help beat the winter blues.
"The West Coast lifestyle boasts the best of many activities from skiing, snowboarding, hiking, fishing, surfing, yoga and more," says ROAM Expo Co-Founder, Perry Pugh. "ROAM Expo will provide a space for brands to engage with consumers who connect to this lifestyle and are looking for dynamic travel, lifestyle, sport and adventure experiences."
Inspired to be more than your standard exhibition, ROAM will offer experiential highlights including an Oktoberfest Craft Tent featuring the best local craft beers, free fitness classes on the show floor with yoga sessions from a lululemon ambassador, and the Burton Riglet Kids Zone to ensure the whole family can enjoy the show experience..
Tckets will be available to purchase at the box office on site during the exhibition at the Vancouver Convention Centre or online at RoamExpo.com