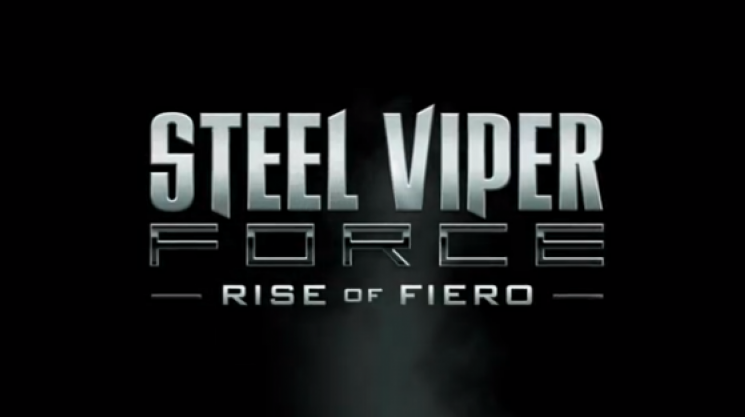 Thu, 11/14/2013 - 10:18 by Natasha Neale
Like a Viper hiding amongst the tall grass, waiting for the perfect moment to strike, so has the 22-minute short STEEL VIPER FORCE: RISE OF FIERO hidden itself, aging to perfection like a fine whiskey. Now it is ready to sink its fangs deep into the supple neck of an Internet audience, as the next stage of the STEEL VIPER FORCE comedy-action project is on the horizon. 
Shooting in the summer of 2014, STEEL VIPER FORCE is a feature-length, balls-to-the-wall, blood-drenched homage to the laughable direct-to-video action movies of the 80s and 90s. It follows Lance Fiero, a booze-ravaged former member of Vancouver's last elite special ops team, on a quest for redemption.
Before attempting to shoot the feature length film, executive producers Curtis Grahauer, Cameron Macleod, Christy Nyri, and company first tried their hands at a small chunk of it: the result is a miniature taste of the full Steel Viper Force action-comedy meal. 
Now with the feature length script ready to go and a team of some of Vancouver's finest comedians and improvisers rallied, the producers would like to invite you on Thursday, November 28th to experience STEEL VIPER FORCE: THE LIVE READ at the China Cloud theatre in Vancouver. 
So grab a bucket of popcorn, cover it in hot sauce and whiskey, watch the appetizer of the, yet to be called, greatest Vancouver action-comedy movie ever made, and then make your way down to the China Cloud to see what they've got planned for you next.
ABOUT STEEL VIPER FORCE: RISE OF FIERO (22-minute short)
Shot in the summer of 2011, this 22-minute short, featuring such recognizable Vancouver faces as comedian Graham Clark, CBC Radio 3's Grant Lawrence and Steve Bays of Fur Trade, Mounties and Hot Hot Heat, premiered in December of that same year at Pacific Cinemateque (just after being sneak-previewed earlier in September alongside a Tommy Wiseau-attended screening of The Room). 
RISE OF FIERO was officially selected for seven film festivals across North America in 2012, and won star (and writer) Cameron MacLeod a Best Actor "iFFie" at the InterPlay Film Festival in Fort MacMurray—where people KNOW their action movies!
Check out steelviperforcemovie.com for more video and info on the project and how YOU can help make this film a REALITY!