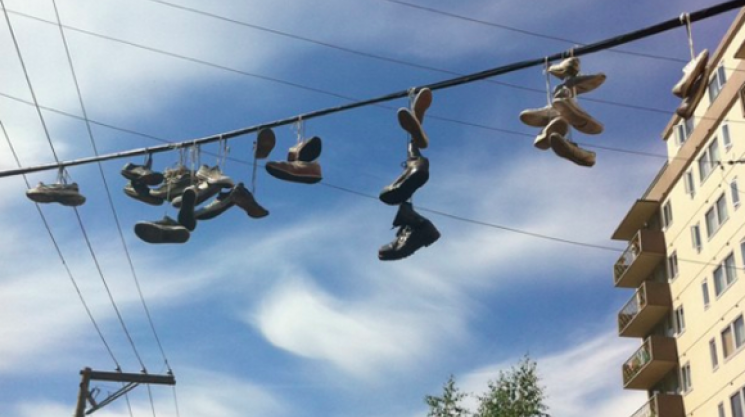 Fri, 07/31/2015 - 14:05 by Natasha Neale
We have all found ourselves in this situation. You go on vacation and you think you have seen all that the city you visited has to offer. Your Instagram photos, Snapchats, and snapshots support what a great time you had. You meet up with your friends and can't wait to tell them about all of the unique things you did on your vacation. And then it happens… That one friend of yours that spent a lot of time in the city you just got back from starts listings off all of the cool local areas that you should have seen, but didn't, and suddenly you feel like you didn't see anything outside of the regular tourist destinations and your vacation starts to seem a whole less exciting than it originally had. 
One of the best ways to see a city and pick up the local vibe is to walk it. Expedia Canada knows this too, and they have asked us to share our insider's recommendations. Most of the walking tours are based on the regular tourist areas, but if you want to get a true taste of Vancouver culture, you might want to take a walk through this fine city. A good place to start is the Mount Pleasant area. Easily accessible by public transit, you should start your walk from Broadway and Main Street, and head South on Main Street until you hit 31st Avenue. Main Street use to be known for its antique shops, but over the last few years it has become home to some of the best restaurants, independent retail shops, café's, juice bars, and local watering holes. Definitely check out the hidden patio at Kitchen on Main, and the newest additions to Main Street: Little Mountain Shop, a retail location that boasts a different retail experience every couple weeks, and the soon to be opened, Uncle Abe's, a shawarma shop with a twist. 
If you are into craft beers, head north on Main Street towards 1st Avenue. There are numerous microbreweries in this area for you to enjoy. You can grab a growler at Brassneck Brewery, or sample a flight of 4 beers of your choice at 33 Acres Brewing Company. If you want to take your microbrewery experience to the next level, there are tours that can help you with that. Vancouver Brewery Tours offers tours of some of Vancouver's newest and finest microbreweries. You will be shuttled to a handful of different breweries, where you can sample and purchase some of the unique beer creations that are being produced in Vancouver, most of which are not available anywhere outside of Vancouver.
Also in the Mount Pleasant area is Fraser Street. Although not as dynamic as Main Street, Fraser Street is starting to get a bit more interesting. At the intersection of Fraser and 15th is a strip of restaurants and art galleries that are worth checking out if you are in the area. This strip is home to Les Faux Bourgeois, a classic French restaurant that has been voted among one of the top restaurants in Vancouver, Los Cuervos Taqueria, and Matchstick Coffee. If you take a short walk heading south up Fraser Street to 23rd Avenue, you will come across Earnest Ice Cream, some of the best artisan ice cream you will have in Vancouver. Don't let the lines out the door put you off. It is worth the wait.
Also worth checking out as a walking tour is Commercial Drive. This area has also gone through many changes, but it still has a lot of the Italian vibe that it used to have with some great new additions. This Street is definitely great for restaurants and coffee shops. There are so many worth mentioning but a few standouts are Havana, with a great patio for people watching; La Mezcalaria, for some amazing Mexican food; Siddarthas Indian Kitchen, for some flavourful Indian food; and pretty much any café for some of the best coffee. There are also some great retail shops to check out as well. The best place to start is at the corner of Broadway and Commercial Drive and head north until you hit Grandview Park (Charles and Commercial). 
If you want to walk through the more frequently visited areas of Vancouver, there are plenty of guided tours that you can join, but most will cost you money. If you are on a budget and still looking for a guided tour, there are a series of free walking tours that are put on by Tour Guys. Tour Guys give you different options on what area you would like to focus on or specific types of tours. The best thing to do for this one is to go to their website and map out the days and areas that you would like to visit. All of the information on meeting areas and times is easily laid out for you. All you have to do is choose your tour.
Last, but certainly not least, is one of our favourite things that every traveller and Vancouverite should check out. Vancouver In Time is an app that is not only informative, but it is a lot of fun to play with as well. Put out by Encyclopedia Canada, and the Historica-Dominica Institute, this app allows you to tour the city and read about the quirky and interesting history of Vancouver as you walk through the city. It also has a time-lapse image of what the location looked like in the past to present day. Want to know about the ghost in the Vancouver Art Gallery, where reclusive Howard Hughes stayed, the Bloody Sunday clash during the Great Depression, and other stories of murder and mayhem? This app has you covered, and it is totally free to download. The only thing left to do is book your vacation, pack your walking shoes, and get to know Vancouver like a local.