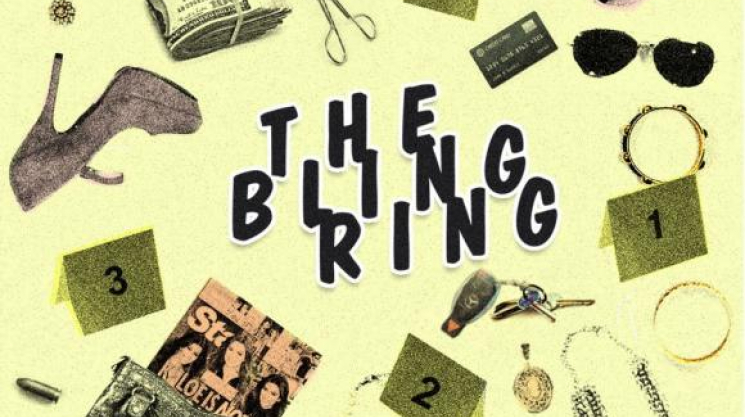 Fri, 06/14/2013 - 10:43 by Natasha Neale
Before watching this film, I didn't do any research or look into the story of the real events it was based off of. I remember a few years back hearing about the Audrina Patridge burglary and seeing the footage from her security camera that she had posted, but that was about it. I actually never heard of the "Hollywood Hills Burglar Bunch," nor paid much attention to the celebrity victims. But, the trailer for The Bling Ring, written and directed by Sofia Coppola (The Virgin Suicides, Marie Antoinette, Lost in Translation), was enough for me to take an interest in checking the movie out. I can't seem to say no to watching beautiful people live the glamourous lifestyle of the rich and famous (and yes, I have watched all seasons of Gossip Girl).
The Bling Ring depicts the story of a real-life group of teens obsessed with fashion and celebrity, so much so, that they raid the LA homes of celebrities, including Paris Hilton, Rachel Bilson, Orlando Bloom, and Lindsay Lohan. This is a true story—between 2008 and 2009, these kids walked into the unlocked homes of these celebrities (Paris Hilton left a key under her door mat), and stole more than $3 million in designer clothing, handbags, and jewellery. It's a bit mind-blowing that they were actually able to pull it off; in fact, they stole from Hilton multiple times.
The film hyper-glamourizes the life they led. You get to see the beautiful wardrobe they wore from stolen celebrity closets; the party-life they had being underage at nightclubs; and the cocaine habits they developed. Their "Hollywood" lifestyle eventually ends, though, as they are caught talking about being in the famous A-list homes and are found on Facebook with pictures of them with the celebrities' stolen goods.
After the 1.5 hour film was over, I didn't think much of it. The characters lack depth, but I think that was what Coppola was going for. I don't think we're meant to care much about these shallow teenagers, and that it was more of a visual diary of the events that happened. Again, the stylish bunch in designer items were nice to look at (I overheard one stylist at the screening say all she could think about was the wardrobe budget—all that Chanel, Louis Vuitton, Marc Jacobs, and other luxury brands), and the soundtrack was fun, too.
It wasn't until I went home after and pulled up the actual article by Vanity Fair, "The Suspects Wore Louboutins" by Nancy Jo Sales—that The Bling Ring was inspired from—that I became interested in the story. The quotes you hear in the film, such as, "I'm a firm believer in Karma," and "I think this situation was attracted into my life because it was supposed to be a huge learning lesson for me to grow and expand as a spiritual human being. I want to lead a huge charity organization. I want to lead a country, for all I know," are actual quotes from the culprits. Reading the article was fascinating and I now understand why Sofia Coppola would want to make a film about these "Valley kids motivated by vanity and celebrity-worship."
The Bling Ring opens in theatres in NY and LA today, and nationwide on June 21