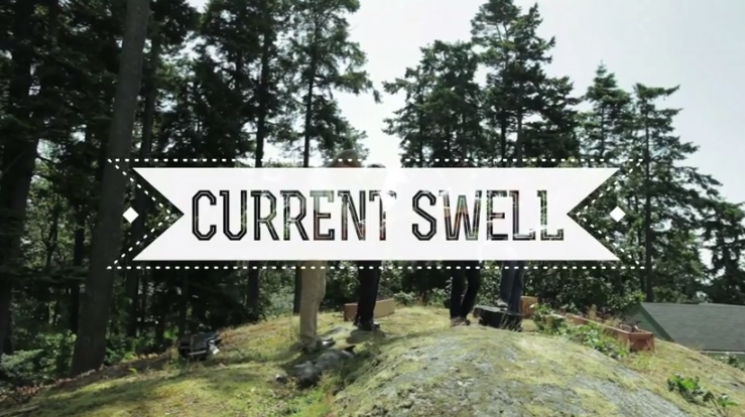 Mon, 12/01/2014 - 23:11 by Natasha Neale
In the latest installment of The Originals series, Scott Stanton and Dave Lang of Victoria based bluesy indie rock outfit Current Swell talk about growing up as a band and their songwriting "Aha!" moments. 
"We just started out so young that by the time it got to the point where it was like, 'Oh, I really should think about my life and, you know, I should probably get a proper job,' the band was already making a little bit of dough and flying us around the world and stuff, so […] things are pretty good. But I think if our band started right now, we'd be a little bit of a different story maybe," says Stanton. "I don't know."
The group has developed a strong following over the years, most notably online, dating back to the independent release of their first three albums. In 2011, the same year as the release of their fourth album, Long Time Ago, they won first place at Vancouver's Peak Performance Project, a radio contest that awarded the group $100,500. They started out by playing anywhere from backyards to beaches, and have progressed to touring around the world, from Brazil to Australia. They have opened for major players ranging from The Beach Boys to Bedouin Soundclash, and even made an appearance at the 2010 Winter Olympics. 
"Sometimes you just have to be like, we planned this out and we created this, so let's try to enjoy it," says Lang. "And it's kind of a dream."
Current Swell's latest album, Ulysses, was released earlier this year.