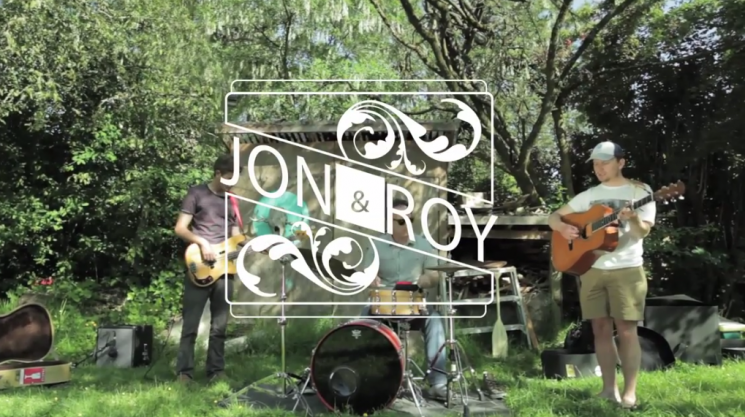 Thu, 11/20/2014 - 21:25 by Natasha Neale
In the latest installment of The Originals series, longtime friends and collaborators Jon Middleton and Roy Vizer of the appropriately named Victoria based folk rock group Jon and Roy talk about getting gigs, spirit walks and the process of constructing a song.
"It's hard to say exactly what our first show was, but probably our first real show would've been at a pub in I think Victoria called Steamer's Pub," recalls Middleton. Vizer adds, "I feel like we were the only people who'd bring a bunch of friends for our open mic slot of, like, ten minutes. We'd bring twenty people to watch us play for ten minutes, and so it was always—it was fun."
"Yeah, that's definitely the most difficult part, is getting gigs," says Middleton. "When you have to basically lie that you're gonna bring people out to, you know, Lethbridge or something."
For over a decade the pair has made huge strides in the Canadian music scene. With five critically-acclaimed albums, a resume of hundreds of shows in clubs and festivals, exposure in advertisements for Volkswagen and Scotiabank, and placement in programming for MTV and HBO, Jon and Roy have certainly achieved a great deal of commercial success, but the creative process remains the priority—and it shows.
Middleton explains, "The reason I play music is not so much a choice, it's just something that is natural to me and, um, I've just been drawn towards music ever since I was quite young. And so it's just what I have to be doing in order to be content." Vizer adds later, "I like being part of the creative process and being kind of pushing yourself in a way to keep getting better and keep doing new and interesting things. Makes you feel alive."
Jon and Roy's fifth album, By My Side, was released in May.