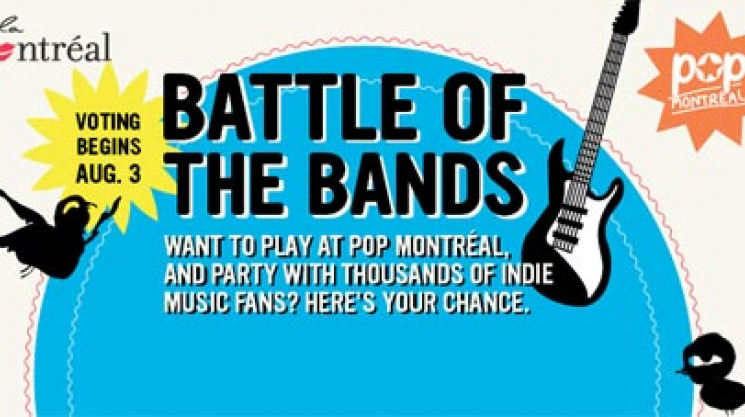 Tue, 07/31/2012 - 12:49 by vanessa
Are you in a band? Do you want to play at POP Montreal? If you answered "yes" to these questions, you still have time to enter the Battle Of The Bands competition for POP Montreal. But not a whole lot. The contest closes August 1st.
The winning band will play two sets during the festival, which runs from September 19 to 23. Up to five members will receive artist passes, round-trip airfare, and four-star hotel accommodations for three nights.
Get more details about the contest here. If you think your band deserves a shot to play at Pop Montreal, Submit your video now. Good luck!