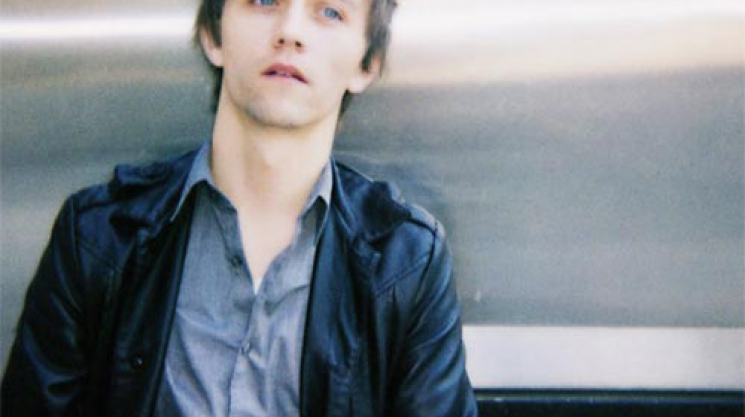 There are plenty of reasons to dislike Norway. With its abundant natural resources, one of the world's highest standards of living, universal health care and subsidized university education, Norway is a bit like Canada's smarter, more attractive, Scandinavian cousin. We know that if we just hit the gym a little bit more, maybe learned a new language or two, we might be interesting and popular like Norway—heck, maybe we'd even get to pick a Nobel Prize winner—but we don't and we resent them for their accomplishments. Sondre Lerche encompasses much of what is potentially loathsome about Norway. Charming, talented and boyishly handsome to boot, the indie pop singer/songwriter from the Norwegian coastal city of Bergen has been performing since the age of 12 and earning raves since the release of his first album, Faces Down, at the age of 18. That album won over critics both at home and abroad, landing the just-out-of-high school singer a spot on Rolling Stone's top 50 albums of 2002 and garnering him the Best New Act award at the Norwegian Grammys. Since then he's been recording and touring pretty well non-stop, with a string of acclaimed albums, E.P.s and even a film soundtrack (for 2007's Steve Carell vehicle, Dan in Real Life).

This September, at the ripe old age of 27, he released his fifth proper album, Heartbeat Radio. It's a departure from the one-off experimentation of recent works like 2006's jazzfocused Duper Sessions and the guitar rock sound of 2007's Phantom Punch. This time around, Lerche has embraced a grab-bag of different styles, from Sixties pop (think Beatles, Bacharach, etc.) to Bossa Nova and indie rock, creating an album that's both irresistibly catchy and almost as hard to pin down as the correct pronunciation of his name (just go with "Sawn-dray Lair-kay"—the Norwegian pronunciation has proven far too difficult for English mouths to speak.) I meet up with Sondre at the Biltmore Cabaret in Vancouver, a few hours before he is to take the stage on the last stop of his North American tour. An artist the venerable Guardian newspaper described as "outrageously gorgeous" is looking relaxed in jeans and a grey hoodie, his red Chuck Taylors matching the red upholstery of the comfortable armchair he's seated in. Averting my eyes from his outrageous gorgeousness, I look down at my notes and ask how Heartbeat Radio relates to his previous work.
"More than anything I've done before, it sort of sums up a lot of things that I'm interested in and a lot of things that I've tried out on the other albums," he says. "This one has everything, in a way, that I'm into."
"Back when I did an album like Duper Sessions (which was recorded with the backing of a jazz quartet), it was fun to just do something that was just getting some musicians in a room and just recording it and not building these big constructions, you know … This one I wanted there to be no limitations and no deadlines … I wanted to make a record where there wasn't any point where you said, 'Yeah, I'd like to do this but I don't think it will fit on the record.' I didn't really care."
Despite some of the songs taking as long as seven years to come together, the album never feels difficult. In fact, "effortless" is a term that has been used to describe Sondre's music and it fits. He says "effortless" is a tag he doesn't mind at all.
"I like the fact that it sounds effortless—it certainly isn't …I find it really challenging to do something that I really like and that is up to a standard that I want to strive for. And I find it really difficult … especially as you get a little older and you've written a couple songs and there's stuff that you really like and then there's stuff that you think, 'Oh, that could have been better if I was more patient and disciplined,' you know? So it's a mixture of things, but in the end, I'd like it to sound effortless and natural and just sort of a free flow."
Sondre, who has been based out of NYC for the last three years, returned to his native Norway for the recording of the album. He says that Norway made sense for a number of reasons, the first of which being that he wanted to work with friend and longtime collaborator Kato Adland, who happens to own a recording studio in Norway. Since Sondre was working for the first time in his career without the support of a record label, working with Adland at his studio was "sort of a nobrainer." And having musically talented friends in Norway made the recording process that much easier. "I do have a lot of friends and they're good musicians, so Kato and I played what we could between the two of us and then when we needed help we would just call up friends in Bergen, or even Sean O'Hagan from The High Llamas, who lives in London and who also was very gracious to help out," he says.
It's O'Hagan's string arrangements that can be heard bolstering standout tracks like "Good Luck," "Good Night" and "Lazenby." The latter title, for those unfamiliar with the name, is a reference to onetime Bond star George Lazenby. The protagonist in the song repeatedly wishes for a second chance after having "messed up my lines and stumbled just like Lazenby." Sondre describes himself as a fan of the Bond films and says his interest in Lazenby stems from having watched an interview with the actor on the DVD of On Her Majesty's Secret Service. "I found it really interesting 'cause he had a contract for many more movies, you know? And he was not an actor—he was a model. But he was a good fighter and he sort of convinced them at the audition. And then of course people shrug when they hear about him 'cause he's the guy that only played James Bond once and there are lots of stories that he sort of blew it 'cause he backed out. Apparently somebody said that his managers advised him to pull out after one film 'cause the whole hippie thing was happening and he thought that there was no way that a slick, sort of old-school character like James Bond was going to survive this revolution, you know? So he backed out and the producers got angry at him so they said they fired him … A lot of people didn't like his performance as James Bond—I think it's alright—but also he didn't go on to become a famous movie star. And people hold that against him … I just found it interesting. I thought George Lazenby was a sort of character that the protagonist of my song would identify with—looking back at his life, his highs and lows."
Having already worked on one film soundtrack and score, I ask if he would ever want to put together the music for a Bond film. His eyes light up at the idea. "That would be fantastic," says Sondre. "I'd love that… the Bond soundtrack. There's a lot of good ones … Yeah, that would be a dream come true."
Another dream of his would be to actually hear his music played on the radio. The title track of the album makes a couple digs at the monotony of FM radio, though Sondre's quick to say that he's not angry or bitter. "You know, radio is what it is, but I did think it would be funny if … you applied sort of the commercial radio way of thinking to a romantic relationship where you have constant focus groups figuring out what will the listener tolerate. It's not so much about what do they want, but what will they tolerate? Like, where's the threshold before they switch the channel, you know? What can we get away with?" he says.
Adding to my envy/resentment of all things Norwegian, Sondre then points out that radio in Norway is, in fact, less bad than radio in North America. "You know, Norway is getting more and more formatted, more in the way it is over here, but still, there's no Nickelback… Well, you know, that one song was on some radio stations, but I've tried to switch channels around here, and I know what you mean, but it's not that bad at home."
Finally, I have to ask him, how does it feel being described as outrageously gorgeous in the pages of The Guardian? He laughs and ponders for a few seconds.
"The Guardian? Of all newspapers… Well, if The Guardian says it, I'll take it."