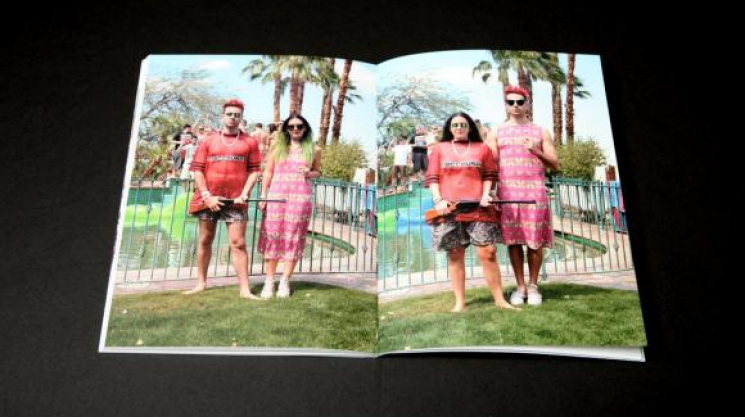 Thu, 07/11/2013 - 12:32 by Natasha Neale
Switcheroo, a personal project by Vancouver-based, self-taught photographer, Hana Pesut, is an ongoing series where accomplices are photographed twice; once in their own outfits, and again wearing each others' outfits against the same background while mimicking the same pose as their partner from the first shot.
Pesut has been taking pictures of couples, friends and family swapping outfits (including ION's Online Editor) since 2010, and after photographing over 200 "switcheroo's" from around the world—including Spain, Japan, France, Austria, Mexico, Canada, and the United States—Pesut has published a 64-page book of some of her favourites.
Celebrating the book launch, Pesut is having her first ever solo exhibition at the Black & Yellow Gallery in coordination with MAKe from July 12-19, 2013 in Vancouver. Switcheroo portraits will be on display and copies of the book will be available for $30 at tomorrow night's opening reception. As well, you can also book your very own Switcheroo experience with Hana Pesut that evening for $100, which includes a digital copy of your image.
Switcheroo Book Launch + Exhibition Opening Reception, Friday July 12, 2013, 7pm-11pm. Exhibit runs until July 19th at Black & Yellow Gallery, 272 East 7th Avenue, Vancouver, BC.
Switcheroo is available for purchase online here.