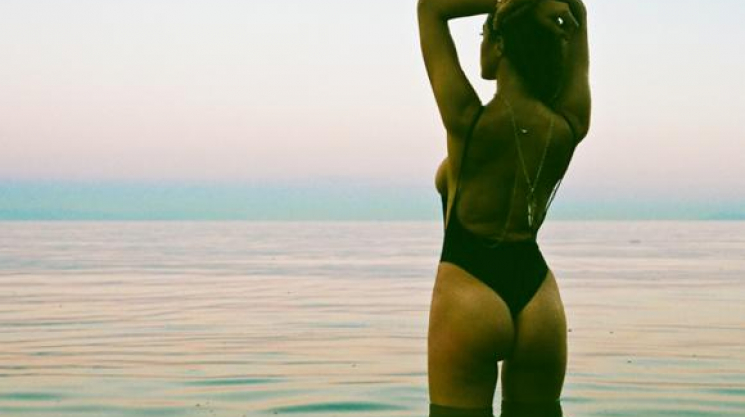 Fri, 06/26/2015 - 13:07 by Natasha Neale
No strangers to ION, both photographer Mandy-Lyn Antoniou and singer Sophia Danai and have crossed the pages of our magazine; so of course when we were asked if we wanted to exclusively share the work they created together, we most certainly said yes. 
Known for her 'all natural' nude portraits of young women, Mandy-Lyn is currently working on her first hard cover book of 35mm photography entitled PLAY, which will feature 88 pages of erotic analog portraits of 'natural women in their element.' PLAY is an intimate, super-natural experience with female sexuality where Mandy-Lyn observes her nymph-like female muses running free in the wild in British Columbia's Paradise Valley. 
The images that Mandy-Lyn took of Sophia on one of Vancouver's beaches are just what Mandy-Lyn's photos seek: to express freedom, mortality, and spectacularly vivid beauty—which perfectly harmonizes with Sophia's sultry Electro-Pop.
You can catch Sophia this Sunday at The Drake Underground in Toronto where she will be performing her latest single Daytime Dreaming in anticipation of her upcoming album Love Royale which is set to be released in September.