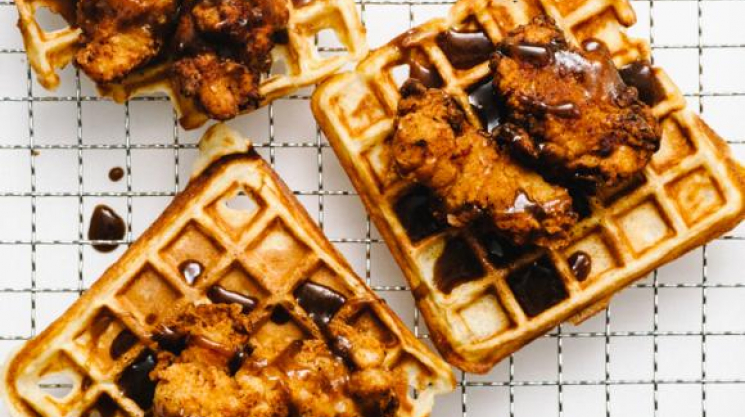 Easy Gourmet by Stephanie Le of I Am a Food Blog was released in the fall, but we are just now cracking into it for the holidays. With family in town and festive dinner parties, Le's recipes are perfect for satisfying everyone's tastes. Her photos alone will have you craving everything she's featured; from buttermilk fried chicken and waffles to maple glazed duck with Sriracha honeyed carrots, to pasta dishes and desserts, just as her cookbook states, Easy Gourmet is full of awesome recipes that anyone can cook.
We'll be trying out her latest featured brunch dish: Christmas Morning Coconut French Toast and might just have to make these Salted Chocolate Chip Cookies to leave out on Christmas Eve for Ol' Saint Nick.
Easy Gourmet is available on Amazon.