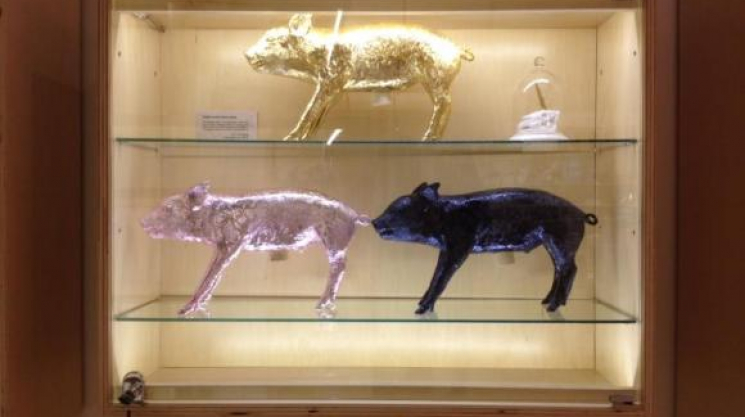 Thu, 06/06/2013 - 22:36 by Natasha Neale
Today, Drake General Store launches their new pop-up store in Hudson's Bay downtown Toronto flagship location at Younge and Queen. Found on Hudson's Bay's lower level, the new space will be Drake General Store's first downtown venture—they already have three other locations in unique and vibrant Toronto neighbourhoods—with a product mix and design that will perfectly compliment the iconic Hudson's Bay brand. Drake General Store's growing in-house lifestyle entity, Shared, will also be showcased in the space.
Emboding a Canadian design legacy in a contemporary way, Drake General Store and Hudson's Bay have had a longstanding history. Aside from retailing the Caribou Throw since its first day, Drake General Store's Shared brand has had a proud ongoing collaborative relationship with Hudson's Bay Signature Collection; over fourteen styles have been created together, including the Signature Stripe T-Shirt.
The design elements of the new pop-up have been described as featuring "design elements that have become synonymous with the store's recognizable aesthetic, as well as new, unexpected details. Paying homage to a traditional museum shop, the material palette of the space will remain clean, including Scandinavian-style Aspen plywood surfaces, white painted pine floors and a stretched canvas ceiling hung on various angles to give the space depth and textural drama." 
The pop-up store will prominently host products from the store's newest campaign: "On the Road Again," featuring getaway gifts for Father's Day and the start of cottage season.
Celebrating all things true and north, together, Drake General Store and Hudson's Bay redefine what it means to be Contemporary Canadiana.