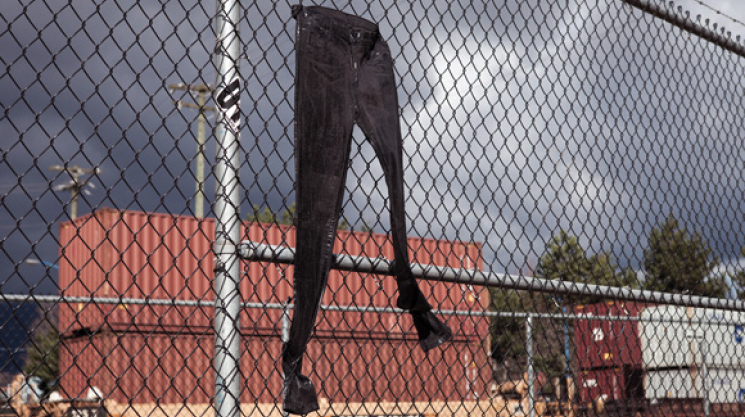 Tue, 04/08/2014 - 07:51 by Natasha Neale
THIS CONTEST IS NOW CLOSED. CONGRATS TO THE WINNER! 
What happens when you cross a denim craftsman, a show jumper, and a motorbike designer? Well, Triarchy jeans, actually. A denim company—born out of Vancouver and bred in LA—Triarchy is made up of siblings Adam, Mark, and Ania. Together, the eclectic trio manufactures Triarchy jeans; they design, sweat details and torture test each pair of denims they make. From riding a vintage motorbike, to going on a hot date, these jeans were created to take you wherever you want to go. We have a pair of their high waisted, vintage-inspired Black Foil Skinny's to give away to one lucky winner! Trust us when we say these you'll want these. Tell us why you should be the chosen one by commenting at below.