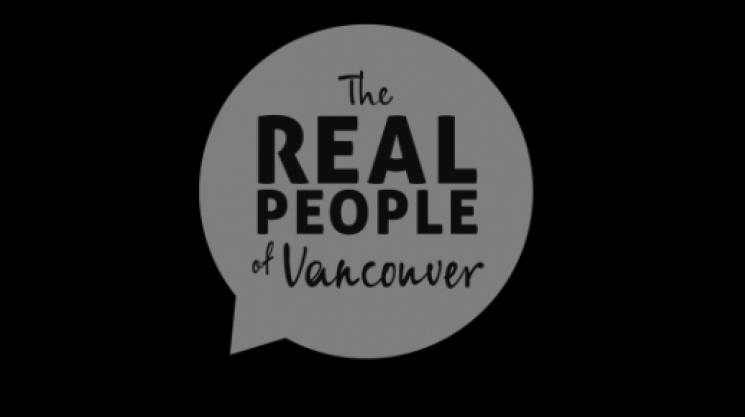 Fri, 02/07/2014 - 11:08 by Natasha Neale
Inspired and intrigued by the interesting characters he sees when walking around his city and not impressed with TV's misrepresentation of who is "real" in Vancouver, Joseph PS Klymkiw decided to document and feature the exact people he saw daily who are real to him and that is someone that "does what they love and keeps doing it" with a project called The Real People of Vancouver.
"They may dress wacky and sound crazy, but they are working and living with passion. They're not perfect, and they don't try to be. They are unapologetically real," states Joseph when describing what The Real People of Vancouver is about. "They are the people of Vancouver, the ones whose stories deserve to be told."
So far there have been two episodes of The Real People of Vancouver. The first is on street artist, Ken Foster, known for his paintings of historical Gastown and Downtown Eastside alleys. If you've worked or spent some time in that neighbourhood, you will know of Ken and have probably seen him carrying his canvases around. The second episode, which debuted yesterday, features Mad Dog, an artist from Vancouver's punk scene who rides a custom bike with his little pug, Yoda, in a sidecar around town. We've seen this guy around Main Street and finally we get to know what he's all about.
Below are the two episodes with a few words from Joseph. If you know someone who might be the next "Real Person of Vancouver," contact Joseph here. And if you like this project and want to show your support, donations can be made here.
The Real People of Vancouver—a project made by the people, for the people. 
The Real People of Vancouver Episode 1: Ken Foster
Ken Foster is a Vancouver street artist. His grimy alleyscapes and cigarette-studded portraits are iconic in the community. Despite his inner demons he is one of the most prolific artists around. He got his start on the walls of Vancouver as a notorious and respected graffiti artist. Ken went on to study at Emily Carr and later worked on Film and TV sets, even painting for the Rolling Stones music video "Saint of me". He currently lives in Gastown where his raw creations are quickly snapped up by East Van Twenty-Somethings and high profile collectors alike. 
The Real People of Vancouver Episode 2: Mad Dog
Having lived near Main St. for years I would see a older man on a bike wearing a patched jean jacket with a little pug in a side cart around the local coffee shop gene. We would talk about music and I asked him if I could film him for a day. Fast forward to last month when I took the time to actually film Mad Dog aka "the heritage punk of Vancouver". This episode features photographer Bev Davies, lead singer of White Lung Mish Way and Mad Dog's son Farrell Augustin.