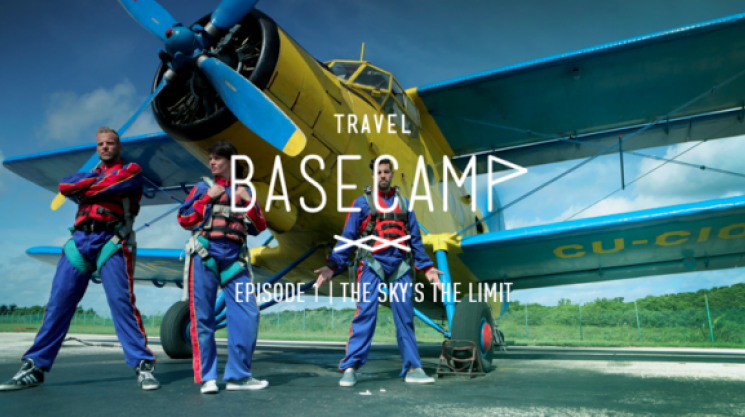 Wed, 01/15/2014 - 09:28 by Natasha Neale
So you want to travel. You want adventure. But you also like the idea of having a safe home-base and the all-inclusive amenities, not to mention the deals that resorts often have. But you want more than just a pool and a beachfront view; you want to experience local culture with some adventure. Here's where Travel Basecamp comes in.
Travel Basecamp is a DIY travel blog that follows a bunch of friends travelling around the world seeking alternative experiences in popular travel destinations. They hack the all-inclusive resort concept by treating the resort like a basecamp for their suitcase, but break beyond the gates to discover local culture.
With a multi-video series, Bascampers share their secrets they discover, encouraging aspiring travellers to take their trips and turn them into customized experiences. Follow Addy, Troy, Rodrigo and Sarah on their destinations as they travel to Cuba, Mexico and the Dominican Republic and see what happens when a wild bunch of adventurers are let loose in an all-inclusive resort. 
The first episode of Travel Basecamp, "Sky's The Limit," features the Bascampers skydiving in Varadero, a perfect way to experience Cuba with a bang!
Stay tuned for more episodes and how you can win your own Basecamp adventure!