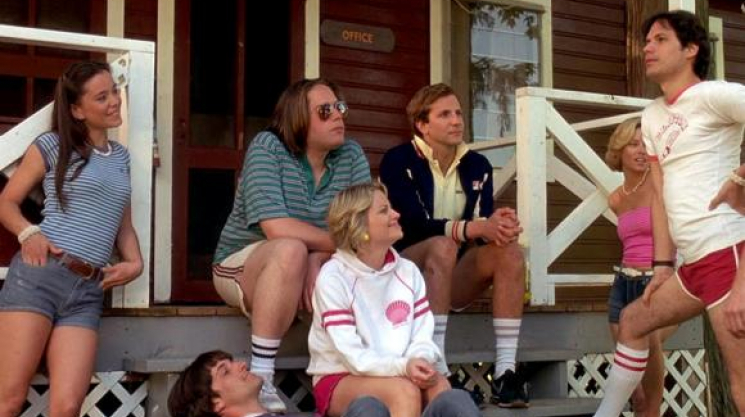 Thu, 07/02/2015 - 15:12 by Natasha Neale
With less than a month to go before Netflix offers up perhaps the most anticipated of its original programming, a prequel series of David Wain's cult feature Wet Hot American Summer, we the population of the internet were treated to a full trailer for the series, and were not disappointed. All your favourite cast members are back (including an eventual breakout star, Bradley Cooper) plus heavy hitting additions like Jordan Peele and the cheekily "introduced" Jon Hamm. The trailer is full of reassurances of laughs, and references to the original film, and after the perfectly edited "commercial" for the camp itself debuted a few weeks ago, we now know that only the most dour of contrarians are going to deliver negative, scorching hot takes against the to-be masterpiece. The only worry about First Day of Camp is with a cast this genius, and auteur Wain behind the scenes, there isn't any shoehorning in of star power, although the addition of Kristen Wiig might indicate just that.
Wet Hot American Summer: First Day of Camp debuts, in classic Netflix fashion, all at once on July 31st. Until then, we can only watch and giggle at the original, and/or blast "Jane" by Jefferson Starship out of our AMC (Pacers and Javelins, not Walking Dead and Mad Men) windows.