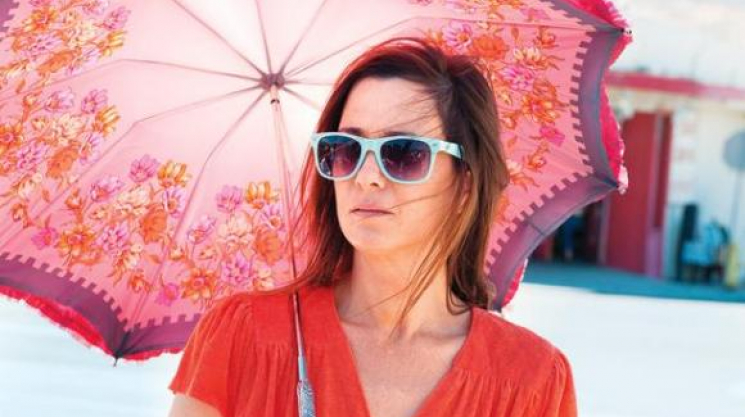 Welcome To Me, starring funny lady Kristen Wiig who plays Alice Kleig, a deeply complex and troubled woman, is a dramatic comedy about a woman with borderline personality disorder who wins the Mega-Millions and—much to the dismay of her parents, therapist, gay ex-husband, and local TV station—uses her winnings to fund her own television show, similar to that of her hero Oprah. But instead of discussing current events or having guests on her show to interview, she dedicates longer-than-average episodes entirely to herself, naming her show Welcome To Me. Her programme surprisingly draws an audience and they watch her truly be herself and rein-act moments of her past, which are supposed to be taken seriously, but actually end up being pretty hilarious.
As with most films that have a character coming into money, we see Alice's regular life and routine change by the millions she has won. We get the fun, happy, spending scenes and then watch her reach a low point as her ego takes over. Welcome To Me's screenplay writer Eliot Laurence wanted to incorporate the "incredible level of narcissism in our culture, with Twitter posts and Facebook updates about what kind of coffee you just got" and reflect that through the character of Alice, a woman who is so self-obsessed that she creates a show dedicated entirely to herself. 
Welcome To Me has the perfect amount of humour and we'd also like to mention that even though Alice Kleig is an odd-ball, we think she might be on to something with her style. The fanny pack is back!
Welcome To Me opens today in theatres in Vancouver, Toronto, and Montreal.
Welcome to Me - trailer from Alchemy on Vimeo.