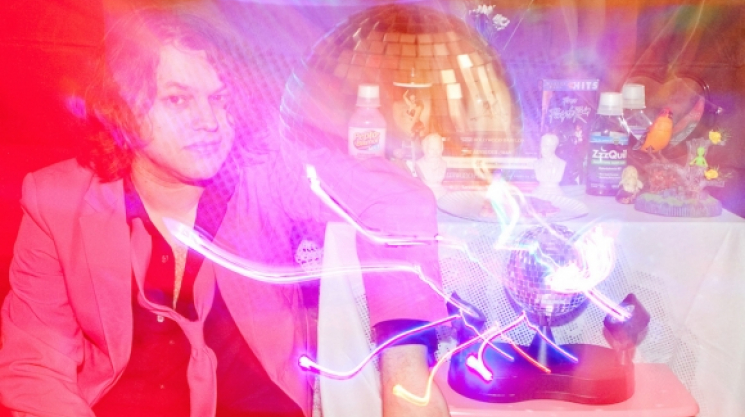 Wed, 03/16/2016 - 09:12 by karyn
The only man in ION history to interview himself, Jesse R. Berlin is a provocateur; a contemporary Svengali coated in a smooth special sauce of intrigue. In a time where we appear to be at either a crossroads or dead end of music, Berlin manages to either breathe life into the medium, or perhaps that breathy noise coming from the Glitter Lung LP is music's last gasp.
Paired so comfortably with the imaginative Tobacco-meets-Steely Dan aesthetic of his songs, the man is also a sunshower of interview panache; while most artists only speak about how they're certain Pandora is screwing them (which is like listening to your old lady talk about the drama at her office job), Jesse R. Berlin is entertaining in every word he speaks when addressing the fast-dissolving music media.
In his latest video, our hero has managed to slap his trademark flamingo-coloured suit on a cherryplucked group of his cohorts while they "I Am Spartacus!" the lyrics to one of the more tender numbers on the LP. The denouement is mildly macabre and a perfect way to leave on a note of tension, just like all good music should.
The biggest question mark surrounding Jesse R. Berlin's current crawl to the top is: Are we letting a moment of genius pass us by just because society collectively stopped caring about music?
Photo: Bryan Bruchman