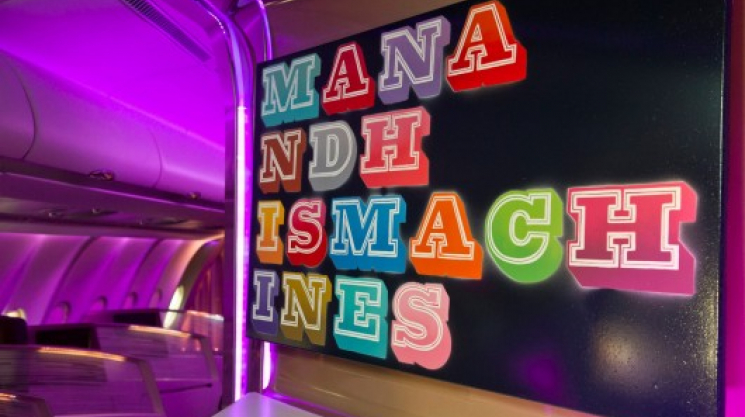 Thu, 02/21/2013 - 07:40 by Natasha Neale
Last week we mentioned that the New York Ballet Company introduced an unexpected way to experience their performances with an art series, and now we've learned that Virgin Atlantic is incorporating an art program as well. Earlier this month, Virgin Atlantic launched Gallery in the Air, giving Upper Class passengers a commercial art gallery experience while in-flight. The airline is opening art galleries in their London Heathrow, JFK, and Newark Clubhouses, offering passengers a chance to view and purchase the original works created for the Gallery in the Air program.
The first exhibition features a collection of ten works of art created by London street artist, Ben Eine. Eine, who has partnered with Bansky in the past, is famed for his striking and cutting-edge typography of often controversial letters and phrases. Each piece in this series is inspired by the 'adventurous and innovated spirit of Virgin Atlantic, owner Richard Branson, and the iconic transatlantic cities of London and New York.'
In addition to viewing the artwork in the galleries, special videos on 'the making of' and 'behind the scenes look' will be featured on Virgin Atlantic's inflight entertainment system.